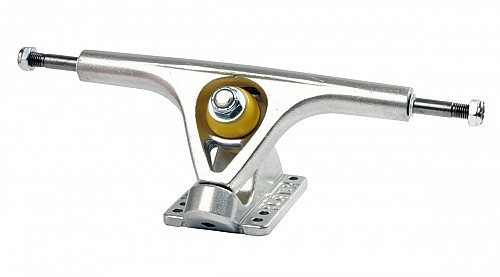 POLSTER Turner Trucks
Size: 180mm
Color: polished raw
Bushings: 85A (extrasoft)

We always liked simple but functional designs and therefore we tried to make the best possible skateboard truck. POLSTER trucks dont have unnecessary gimmicks that could increase their weight or decrease the quality of their geometry. We focused on a fast responding steering behavior that also grants you a lot of control. In addition we decreased the weight as much as possible without reducing the durability of the baseplate, hanger and kingpin.
48 €
Purchase in e-shop