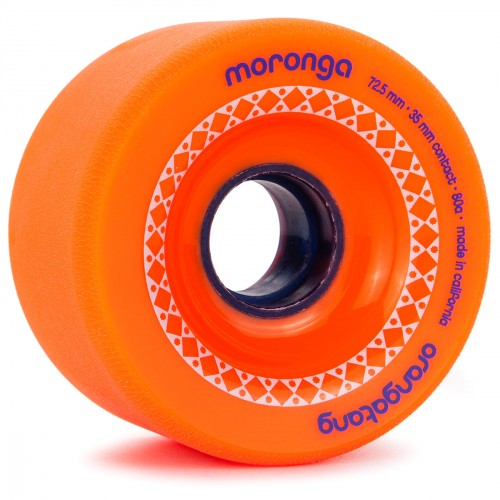 wheels ORANGATANS Moronga
The Orangatang Moronga is a freerider's dream wheel. It has a slim profile, so kicking it out and going sideways is easier than ever! The Moronga is made with Orangatang's Euphorethane, which has all the amazing slide characteristics of their original urethane formula, but it wears much better and lasts WAY LONGER! And if that wasn't enough, the Moronga is a center-set wheel so as they begin to cone, you can flip them over and get double the life out of them! The wheels are also pretty lightweight, so they're really fun on boards geared for freestyle and any other kind of wizardry involving pops and ollies!
Pick up a set, go sideways, get yo' thane on, and just have some fun! Orangatang once again delivers a sweet wheel that's full of stoke!
64 €
Purchase in e-shop